JOMAR Corporation Inc. for Injection Blow Moulding Machines - USA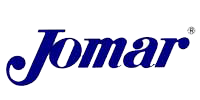 Jomar was incorporated in 1968 by Joseph Johnson and his wife Mary, thus the name Jomar. Joe was a design engineer for Wheaton Industries and was responsible for their injection blow molding department. Joe eventually left Wheaton, improved the machine and started Jomar. The company he founded built the first commercially-viable, completely integrated injection blow molding machines available to the plastic industry.
In 1978, Jomar was purchased by Inductotherm Industries of Rancocas, NJ, a privately-held company now known as Indel Inc that has built more than half of the inductionfurnaces in the world.Today, Jomar is headquartered in a 42,000 sq foot facility in Southern New Jersey and has sold over 2,000 machines worldwide.
Back